Your Trusted Partner for Statutory Compliance Services
Founded in 2003, Ecovis Bizcorp is a one-stop provider of statutory compliance services based in Singapore. We assist thousands of clients globally across industries to achieve their full potential by providing excellent service and support.
A member of Ecovis International
Ecovis Bizcorp is a partner of Ecovis International, a network of like-minded firms globally. The name Ecovis, a wordplay for economy and vision, symbolises services that provide value for money and vision of supporting our clients' future growth.
We help clients make informed decisions with solutions that blend local knowledge with an international and interdisciplinary network of professionals.
Our values define our principles and how we operate
While the experts at Ecovis Bizcorp come from different backgrounds and cultures, we as a team are grounded on five common values that help us maintain a healthy mindset in the way we work with our clients.
Customer-Centric
We work hard to build long-term client relationships by staying true to our promise, providing value and delivering our commitments.
Empathy
We listen to and communicate with our clients to eliminate misunderstandings and ensure that every problem is solved.
Reward
We are committed to the success and fulfilment of our people by creating a culture of support and investing in their training.
Integrity
We are honest and straightforward in our interactions with our clients and people.
Respect
We respect our colleagues, clients and partners, regardless of their race, religion and orientation.
Why Choose Us?
Personalised Solutions
Our highly experienced professionals can be trusted to help you reach your business' full potential. We understand that each client has their own unique concerns and challenges. As such, we ensure that each of our clients is allocated a dedicated professional who will deliver a personalised solution to ensure client needs are met.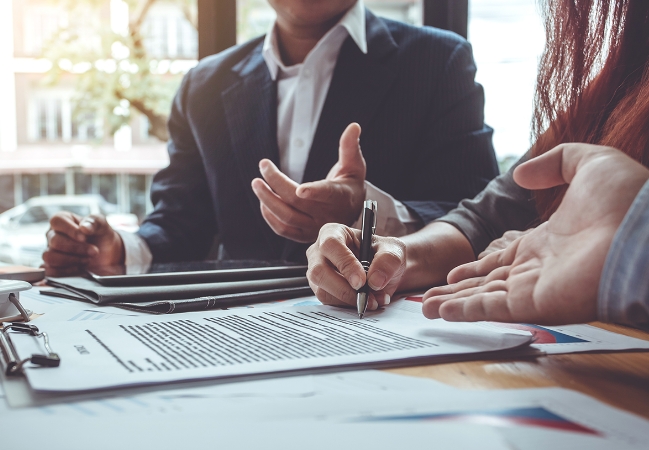 Reasonable Pricing
A cost-effective solution does not necessarily require a compromise on quality. Here at Ecovis Bizcorp we aim to provide excellence at competitive prices, ensuring that we value-add to our clients. Tailored packages are available to suit the needs of our clients.
Service Continuity
We believe in building a long-term relationship with our clients. We know that continuity of service is important and all clients like consistent teams and dedicated personnel to attend to their needs instead of having to continuously re-explain things to their service providers.
With our long-serving and experienced team, we are always here to deliver quality service on time, and we look forward to being your long-term and trusted business partner.
Get in touch and discover how we can help
Got a question or inquiry? Come talk to us today.
Contact Us